When, in March 2016, Pascal once again made his laps of Lake Starnberg on his stand-up paddle board, and felt the incredible power of the water, the great importance water has for our lives became clear to him. Until that point, over all of his many years spent on the water as a windsurfer and stand-up paddler, he had not yet sensed this very special connection.
But on that day he realised what water means to us: life.
While still on the water he made the decision to, from that moment forward, take responsibility for water – for nature – and to give something back. His idea: to travel along the Isar and Danube from Munich to Vienna on the stand-up-paddle-board, and to collect donations for the water for every kilometre of river travelled.
He has been inspired, above all, by Yvon Chouinard, the founder of the outdoor firm Patagonia, and co-founder of 1% for the Planet. Pascal had read his book "Let My People Go Surfing" at the beginning of 2010, and ever since had been thinking about how he could manage to be on the water as often as possible, and lead a simple life focused on what was most important to him.
And so Pascal, heart on his sleeve, followed his intuition and by 20 July 2016 was already at the starting point: he began in Munich, and, after 505 kilometres of river and twelve days, reached Vienna on 31 July 2016 – and collected 8,500 euro of donations for local water protection projects. This directly tangible success for his campaign, and the unbelievable "flow" on the entire tour, made it clear to him at the end: this is only the beginning.
Over the next months the idea grew inside him to found a non-profit organisation with the goal of improving and protecting the quality and quantity of water, and to continue the SUP Nature Tour up to the Black Sea.
With the foundation of the non-profit group Pure Water for Generations e.V. on 11 May 2017, Pascal, alongside his co-founders, made the first step.
The next will take place at 09:00 on 20 July 2017 at the Max-Joseph Bridge in Munich. That's when Pascal will start out on the 2,500-long SUP Tour from Munich to the Black Sea.
And what next? Let's just let it flow and see what happens!
Our long-term goal
Pure Water for Generations e.V. has the long-term, non-profit goal
of improving and protecting the quality and quantity of water in streams and refers, lakes and seas, as well as in the earth (groundwater) – for generations. This is enshrined in the statute.
Our philosophy
Our long-term, non-profit goal is borne out by our water philosophies which determine how we live our lives:
Our team
Even before the founding of Pure Water for Generations e.V., terrific people were getting in touch to help with our long-term goal. Anyone who wants to support us is more than welcome to get in touch!
Pascal Rösler
Nature entrepreneur (Pure Water for Generations e.V.), Business entrepreneur (P&T Sales Partners)
Windsurfer, SUPer, lover of ski tours, long distance runner
Life philosophy: let your people surf & adventure is a state of mind.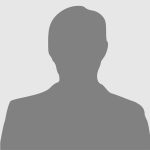 Christof Czech
Austrian citizen, but passionate Tyrolean at heart
Nature-lover with common sense
Specialist area: water in frozen form, that is to say, snow
Motivation: To protect nature for my family and the children of my children, and their children, and so on and so forth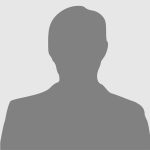 Hendrik Wernke
Pure zest for life with North German roots
Completely in line with the motto "If you truly love nature, you will find beauty everywhere" (Vincent van Gogh), I am fascinated by the variety found in nature and enjoy everything that comes with it.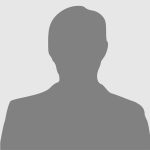 Stefanie Franzkowiak
Project manager regarding architecture, SUP and awareness for nature
SUP instructor, cross-country cyclist, and mountain air lover
Life philosophy: born to flourish – not born to shop.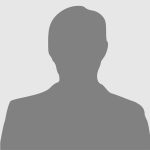 Thomas Fiebiger
Sales and fun manager
Footballer, hill walker, literature lover
Life philosophy: stay optimistic, keep mind & body healthy, and take care of nature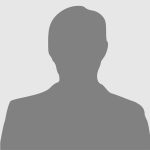 Martina Vogt
A creative daydreamer with a peace-loving warrior's spirit
The Mediterranean in her blood
Philosophy: πάντα ῥεῖ (Panta Rhei)
Motto: 'The wilderness is the preservation of the world.' (Thoreau)